How-To Guides
Setting up a Teacher Account
Step 1
Click the red button labeled Student & Class Roster Management.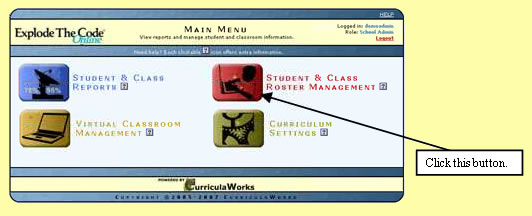 Step 2
Under the Teacher & Admin Management section, click the Add a new teacher or admin link.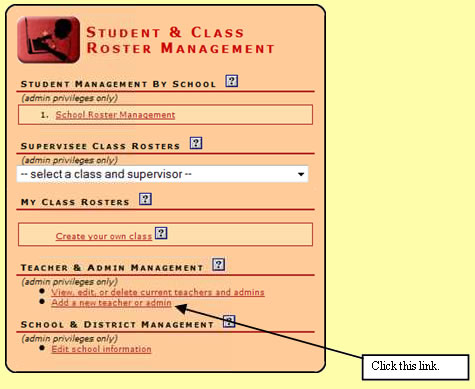 Step 3
Complete the information to create a teacher account. Required fields are in red. Then click Submit Changes.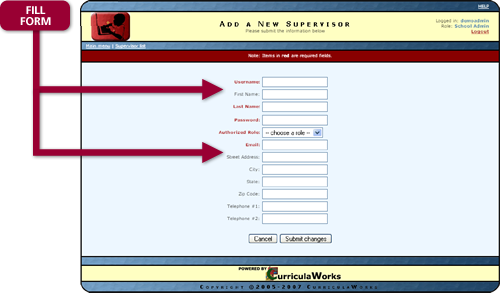 Repeat the steps above to add more teachers.