How-To Guides
Changing the Administrator Password
Step 1
Click the red button labeled Student & Class Roster Management.


Step 2
Under the Teacher & Admin Management section, click the View, edit, or delete current teachers and admins link.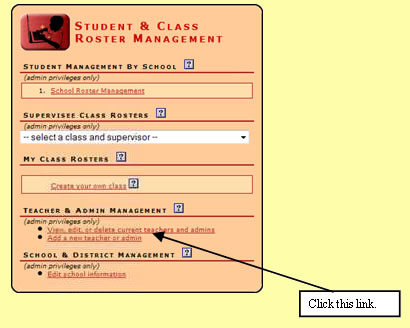 Step 3
Click the Edit link next to the admin account you want to change.


Step 4
In the box next to the Password field, type in the new password. Then click Submit changes.