How-To Guides
Reaching Your Seat Limit
When adding students to a roster, you may reach the Active Student Seat limit. Should that happen, you will see an advisory message in the Class Roster Toolbox:

The student will be added to the class roster, but their status is set to inactive as shown below for Shelia Thompson: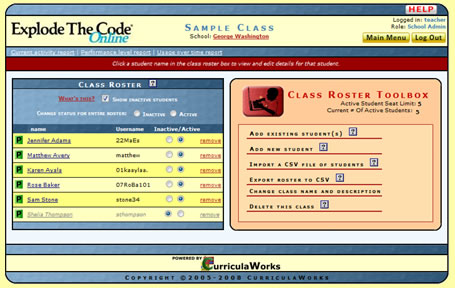 When a student's status changes from Active to Inactive, their presence in the system, including history of activity, is unchanged. However they can no longer log into the
system.